Konica Minolta Bizhub C250i Colour Multi-Functional Printer Copier Scanner
25 pages per minute
SRA3 Max
Colour MFD (COPY,PRINT,SCAN)
10.1″ Smart operation panel
Minimal carbon footprint
Operates with cloud devices
Live Instant Quotes! Click Below
Full finance options available in configurator
National Service & Support
4 Hour Service Response Time
We plant 20 trees with this device
Konica Minolta Bizhub C250i Colour Multi-Functional Printer Copier Scanner
We are thrilled to introduce you to the Konica Minolta Bizhub C250i Colour Multi-Functional Printer Copier Scanner. This remarkable device has been designed to meet the diverse needs of modern office environments, combining high-quality printing, copying, and scanning capabilities in one compact package.
Speed and Efficiency
The Bizhub C250i has a remarkable print speed of up to 25 pages per minute in both colour and black and white. Whether you need to quickly print reports or scan documents to digital formats, this device will keep up with your fast-paced work environment. With its reliable and high-capacity paper trays, you can minimize interruptions and spend less time reloading paper.
Intuitive User Experience
Designed with user convenience in mind, the Bizhub C250i features an intuitive touchscreen control panel that simplifies navigation and streamlines workflows. It is incredibly user-friendly, allowing anyone in the office to operate the device with ease. Additionally, its mobile printing capabilities enable you to easily print documents directly from your smartphone or tablet, enhancing productivity and flexibility.
Advanced Security Features
Protecting sensitive data is paramount in today's digital landscape. With the Bizhub C250i, you can have peace of mind knowing that your confidential information is safeguarded. This printer employs encrypted communication and user authentication protocols to ensure that only authorized personnel can access sensitive documents. Additionally, the MyTab printing feature provides you with control over which features can be accessed, allowing you to manage costs effectively.
Customization and Flexibility
At Copier Price Configurator, we understand that every business has unique needs. That's why we offer a range of customizable options for the Bizhub C250i. Our team of experts can help you tailor the configuration of your printer to match your specific requirements. From additional paper trays to advanced finishing options like stapling and hole punching, we have you covered.
Industry-Leading Support
Purchasing a printer is just the beginning of the journey. At Copier Price Configurator, we take pride in offering top-notch customer support. Our dedicated team is always ready to assist you with any questions or concerns you may have. From installation to ongoing maintenance, we are here to ensure that your printing operations are running smoothly.
Competitive Pricing
We understand that price is an important factor in any purchasing decision. That's why we offer competitive pricing for the Konica Minolta Bizhub C250i. We work hard to provide our customers with the best possible value, without compromising on quality or performance. With our fair and transparent pricing, you can be confident that you are getting the most out of your investment.
Experience the Konica Minolta Difference
Konica Minolta is a trusted name in the industry, recognized for its innovation and commitment to excellence. The Bizhub C250i is backed by their years of expertise and dedication to producing high-quality products. With its impressive features, user-friendly interface, and advanced security measures, this multi-functional printer copier scanner is a testament to Konica Minolta's commitment to meeting the evolving needs of modern businesses.
Contact Copier Price Configurator today and find out how the Konica Minolta Bizhub C250i can transform your office's printing experience. Take advantage of our expertise, competitive pricing, and exceptional customer service. We are here to help you make the best decision for your business.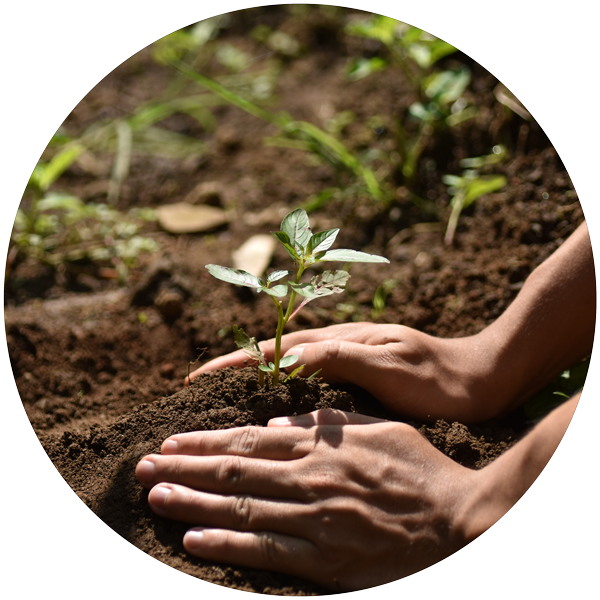 To get you started on your green journey we plant 20 tress for every device supplied in partnership with One Tree Planted.
We provide our reforestation program for all devices supplied by replanting tress for the pages that you use.
#GuiltFreePrinting!
PaperCut Print Management

PaperCut is a print management software that's helping hundreds of millions of people around the globe to minimize waste while having a secure, easy and waste-free printing experience.
PaperCut MF is typically used to:
Track and control all print, copy, fax, and scan activity on MFDs.
Manage user access rights to devices based on function, for example, 'marketing', 'administration', and 'finance'.
Implement copy quotas, charges, and per-page costs.
Enhance document security with Find-Me print release at both MFDs and printers.
Enhance device security with managed access to your MF devices via user ID or building access cards.
Allow for cash payment of print, copy, scan, or fax — for pay-for-print environments.

Papercut Hive give you all the print management function in a fully cloud hosted solution.
• Cloud embedded Apps
• Mobile release and print
• Cloud Print and Scan to Office365, Google, OneDrive, SharePoint, Dropbox and more.
• No print server required
• Prefect for hybrid and work from home working.
Configure your Konica device how you require it. Select our different financing options including outright purchase or finance leasing options.
Play with customising different options to see the image and quote change.
Request to receive your no obligation quote.
Request a quote on your next Konica Multi Functional Print Device
The new Konica Minolta Bizhub range, secured and enhanced technology for your business. Next generation technology sits at the heart of your connected environment. Bringing together people, places and devices to change the way you work. Receive a no obligation quote on the latest version Konica Bizhub Multi Functional Devices.
All quoted prices include delivery, installation and training on your new device.
Select the "Build your own" button to begin. Quick turnaround time for all quotes requested.
*All pricing on CPC is not full and final until confirmed in a official quotation.
Your device, Your way.
With our unique configuration tools you can select the functions and features you required and see the device live.
Request a quote to receive an instant price, no need to even speak to us. But of course we are here if you need to.
All Multifunctional Print Devices are best of breed by the leading manufacturers in the office print arena from Ricoh, Canon, Konica, Sharp, Brother and Lexmark.
These devices are all fully covered for installation, service and supply nationally across the UK.
All devices come complete with our automated supplies and remote support for near instant response.