Sharp BP50C31 Colour Multi-Functional Printer Copier Scanner
30 pages per minute
SRA3 Max
Colour MFD (COPY,PRINT,SCAN)
10.1″ Smart operation panel
Minimal carbon footprint
Operates with cloud devices
Live Instant Quotes! Click Below
Full finance options available in configurator
National Service & Support
4 Hour Service Response Time
We plant 20 trees with this device
Introducing the Sharp BP50C31 Colour Essentials Series copier.
Sharp BP50C31 innovative document systems are designed to take your organization to the next level of business communication, making work simpler and smarter. With the new Essentials Series, you can empower your workforce to collaborate and securely share information within your office environment. Boost productivity and streamline communication with our enhanced cloud services, including Microsoft Teams, to meet the needs of your hybrid workforce.
Here are the key new features of the Sharp BP50C31:
100-sheet duplexing reversing document with double feed detection and enhanced auto-skew correction for flawless scans and copies.
Flexible paper handling supports media up to 300 gsm, providing versatility for all your printing needs.
Opt for the optional inner folding unit, offering various folding options like tri-fold and z-fold, adding a professional touch to your documents.
The smart controller design includes auto-firmware checks for seamless performance and peace of mind.
The walk-up motion sensor detects approaching users, ensuring the machine is ready for action within seconds.
Energy Star 3.0 certified, demonstrating our commitment to energy efficiency and a greener environment.
Enjoy simplified data entry with the retractable keyboard, making it easier and faster to input information.
Interact with ease using the enhanced 10.1″ touchscreen, providing a responsive and user-friendly experience.
Connect and collaborate effortlessly with Microsoft Teams, Google Drive, Dropbox, and other cloud-based solutions to streamline workflows.
Rest assured with our multi-layered security measures, including system integrity checks at startup, firmware attack prevention, and optional Bitdefender antivirus to safeguard your valuable data.
Seamless integration with Microsoft Universal Print allows for easy adaptation to this popular cloud service.
Opt for the optional Wireless LAN, which supports 5GHz, providing enhanced connectivity options.
Experience a secure and intuitive user experience for integrated workflows with our Sharp OSA technology.
At Copier Price Configurator, we are committed to providing you with top-notch products that meet your business needs. With our competitive pricing and exceptional support, you can trust us to help you find the perfect solution for your printing and scanning requirements. Contact us today for more information or to schedule a print audit to assess your current infrastructure. Let us help you work smarter, faster, and more efficiently with the Sharp BP50C31 Color Essentials Series.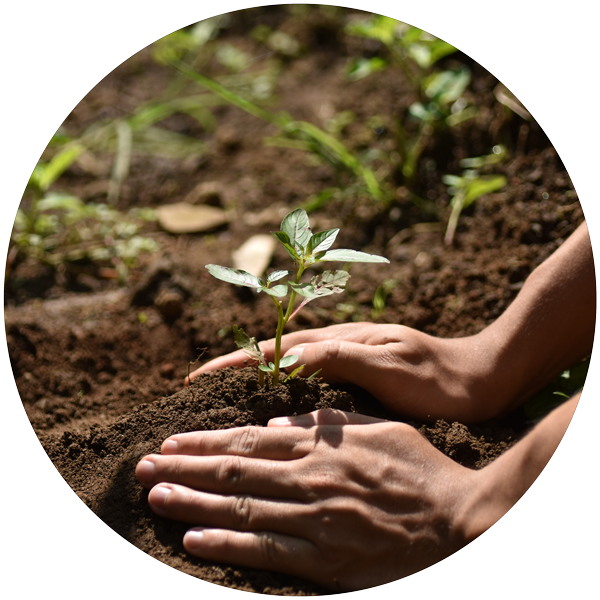 To get you started on your green journey we plant 20 tress for every device supplied in partnership with One Tree Planted.
We provide our reforestation program for all devices supplied by replanting tress for the pages that you use.
#GuiltFreePrinting!
PaperCut Print Management

PaperCut is a print management software that's helping hundreds of millions of people around the globe to minimize waste while having a secure, easy and waste-free printing experience.
PaperCut MF is typically used to:
Track and control all print, copy, fax, and scan activity on MFDs.
Manage user access rights to devices based on function, for example, 'marketing', 'administration', and 'finance'.
Implement copy quotas, charges, and per-page costs.
Enhance document security with Find-Me print release at both MFDs and printers.
Enhance device security with managed access to your MF devices via user ID or building access cards.
Allow for cash payment of print, copy, scan, or fax — for pay-for-print environments.

Papercut Hive give you all the print management function in a fully cloud hosted solution.
• Cloud embedded Apps
• Mobile release and print
• Cloud Print and Scan to Office365, Google, OneDrive, SharePoint, Dropbox and more.
• No print server required
• Prefect for hybrid and work from home working.
Configure your Sharp device how you require it. Select our different financing options including outright purchase or finance leasing options.
Play with customising different options to see the image and quote change.
Request to receive your no obligation quote.
Request a quote on your next Sharp Multi Functional Print Device
Advanced functions and features, cloud enabled. The new Sharp MX range offer all features at an attractive price.
Receive a no obligation quote on the latest versions of the Sharp multi functional print & scan devices.
All quoted prices include delivery, installation and training on your new device.
Select the "Build your own" button to begin. Quick turnaround time for all quotes requested.
*All pricing on CPC is not full and final until confirmed in a official quotation.
Your device, Your way.
With our unique configuration tools you can select the functions and features you required and see the device live.
Request a quote to receive an instant price, no need to even speak to us. But of course we are here if you need to.
All Multifunctional Print Devices are best of breed by the leading manufacturers in the office print arena from Ricoh, Canon, Konica, Sharp, Brother and Lexmark.
These devices are all fully covered for installation, service and supply nationally across the UK.
All devices come complete with our automated supplies and remote support for near instant response.