Ricoh IMC3500A Colour Multi-Functional Printer Copier Scanner
35 pages per minute
SRA3 Max
Colour MFD (COPY,PRINT,SCAN)
10.1″ Smart operation panel
Minimal carbon footprint
Operates with cloud devices
Live Instant Quotes! Click Below
Full finance options available in configurator
National Service & Support
4 Hour Service Response Time
We plant 20 trees with this device
Ricoh IMC3500A Colour Multi-Functional Printer Copier Scanner

35 pages per minute
SRA3 Max
Colour MFD (COPY,PRINT,SCAN)
10.1″ Smart operation panel
Minimal carbon footprint
Operates with cloud devices
Full finance options available in configurator
Introducing Ricoh IMC3500A
The Ricoh IMC3500A is a highly versatile multifunction printer designed to enhance productivity and efficiency in any office environment. With its advanced features and user-friendly design, this all-in-one printer is the ideal solution for your business needs.
Key Features:
Fast and Efficient: The IMC3500A delivers prints at a high speed of up to 35 pages per minute, ensuring quick and efficient document production without compromising on quality.
High-Quality Printing: With Ricoh's advanced printing technology, this printer consistently delivers sharp, vibrant, and professional-quality prints.
Intuitive Touchscreen: The user-friendly, full-color touchscreen control panel allows for easy navigation through settings and functions, making it convenient for anyone to operate.
Versatile Paper Handling: This printer supports a wide range of paper sizes and types, accommodating various printing tasks from standard documents to envelopes and labels.
Advanced Scanning: Equipped with high-resolution scanning, the IMC3500A allows for effortless digitization of your documents. It supports multiple scan-to destinations, including email, USB, network folders, and more.
Flexible Connectivity: Featuring built-in Ethernet and USB ports, as well as optional wireless connectivity, this printer seamlessly integrates into your office network.
Energy-Efficient: The IMC3500A prioritizes environmental friendliness with energy-saving features that reduce power consumption and help minimize your carbon footprint.
Enhanced Security: With user authentication, data encryption, and secure print release, this printer ensures the protection of your confidential information.
Conclusion:
Experience reliable performance and exceptional versatility with the Ricoh IMC3500A. This multifunction printer streamlines your document workflow, saving time and improving productivity. Whether you need to print, scan, or copy, the IMC3500A delivers outstanding results, making it the perfect choice for any business or office setting.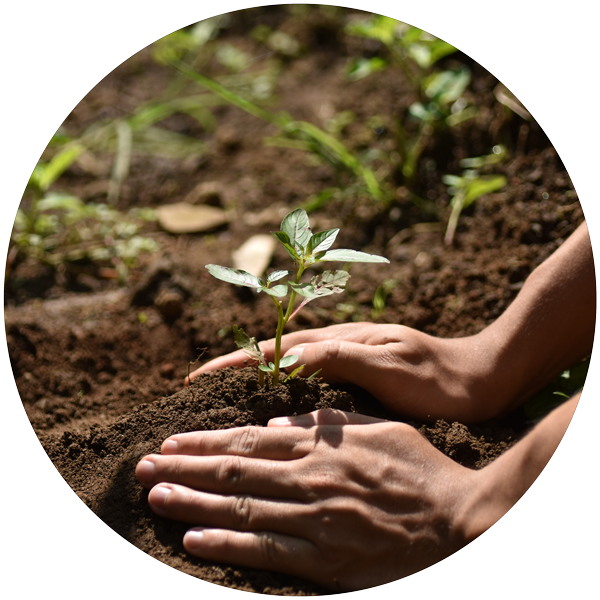 To get you started on your green journey we plant 20 tress for every device supplied in partnership with One Tree Planted.
We provide our reforestation program for all devices supplied by replanting tress for the pages that you use.
#GuiltFreePrinting!
PaperCut Print Management

PaperCut is a print management software that's helping hundreds of millions of people around the globe to minimize waste while having a secure, easy and waste-free printing experience.
PaperCut MF is typically used to:
Track and control all print, copy, fax, and scan activity on MFDs.
Manage user access rights to devices based on function, for example, 'marketing', 'administration', and 'finance'.
Implement copy quotas, charges, and per-page costs.
Enhance document security with Find-Me print release at both MFDs and printers.
Enhance device security with managed access to your MF devices via user ID or building access cards.
Allow for cash payment of print, copy, scan, or fax — for pay-for-print environments.

Papercut Hive give you all the print management function in a fully cloud hosted solution.
• Cloud embedded Apps
• Mobile release and print
• Cloud Print and Scan to Office365, Google, OneDrive, SharePoint, Dropbox and more.
• No print server required
• Prefect for hybrid and work from home working.
Configure your Ricoh device how you require it. Select our different financing options including outright purchase or finance leasing options.
Play with customising different options to see the image and quote change.
Request to receive your no obligation quote.
Request a quote on your next Ricoh Multi Functional Print Device
Advanced functions and features, cloud enabled, future proof design. The new Ricoh IM range are way ahead of the game.
Receive a no obligation quote on the latest version of the award winning Ricoh multi functional devices.
Select the "Build your own" button to begin. Quick turnaround time for all quotes requested.
All quoted prices include delivery, installation and training on your new device.
Select the "Build your own" button to begin. Quick turnaround time for all quotes requested.
*All pricing on CPC is not full and final until confirmed in a official quotation.
Your device, Your way.
With our unique configuration tools you can select the functions and features you required and see the device live.
Request a quote to receive an instant price, no need to even speak to us. But of course we are here if you need to.
All Multifunctional Print Devices are best of breed by the leading manufacturers in the office print arena from Ricoh, Canon, Konica, Sharp, Brother and Lexmark.
These devices are all fully covered for installation, service and supply nationally across the UK.
All devices come complete with our automated supplies and remote support for near instant response.